A healthy place to live, learn and work.
Aevus Smart Climate integreert geautomatiseerde Mitsubishi Electric WTW-systemen met onze geavanceerde FeelPlace sensoren, waardoor intelligente ventilatie en klimaatbeheersing ontstaan. Ervaar duurzaamheid en technologische precisie voor een gezond binnenklimaat en optimale productiviteit.
Ontdek de toekomst van slimme ventilatie en klimaatbeheersing met Aevus Smart Climate. Samen streven we naar een gezondere, comfortabelere omgeving voor uw bedrijf.
Optimale luchtkwaliteit met Aevus Smart Climate.
In diverse omgevingen, van zakelijke kantoren tot scholen en sportzalen, is luchtkwaliteit cruciaal voor het welzijn en de productiviteit. Aevus Smart Climate bevindt zich aan de voorhoede van ventilatietechnologie, met geavanceerde systemen die niet alleen zorgen voor een constante toevoer van frisse lucht, maar dit ook afstemmen op specifieke behoeften. Ontdek hoe ons geautomatiseerde WTW-systeem, aangestuurd door innovatieve FeelPlace sensoren, een nieuwe standaard zet voor optimale luchtkwaliteit in uiteenlopende ruimtes.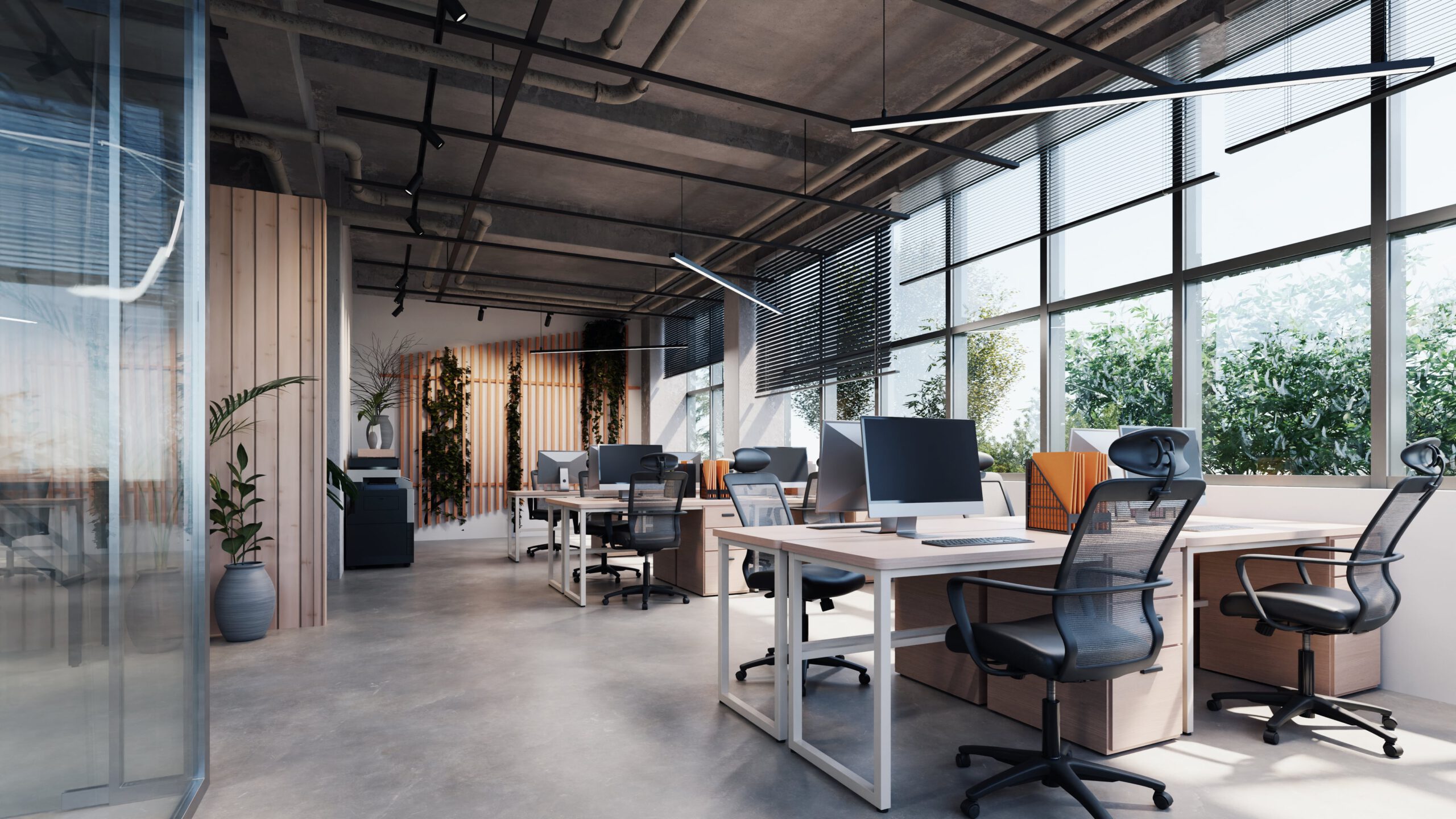 Ventilatie in uw gebouw nodig?
Ontdek de kracht van Aevus Smart Climate voor uw ventilatiebehoeften. Of het nu gaat om kantoren, scholen, of andere bedrijfsruimten, wij bieden op maat gemaakte oplossingen voor optimale luchtkwaliteit. Onze geavanceerde systemen, bewezen effectief bij projecten zoals Basisschool de Middelie, zorgen voor een gezond binnenklimaat. Neem vandaag nog contact met ons op en adem de frisse lucht van efficiënte ventilatie in.
Aevus Smart Climate bij Basisschool de Middelie.
Aevus Smart Climate heeft met trots samengewerkt met Basisschool de Middelie, onderdeel van Stichting Opspoor, om een geavanceerd ventilatie- en airconditioningsysteem te implementeren. Onze eigen systemen zorgen voor een optimaal binnenklimaat, afgestemd op de behoeften van de school. Bekijk het resultaat in de video aan de linkerzijde en ontdek hoe Aevus Smart Climate bijdraagt aan een gezonde en comfortabele leeromgeving.
Automatic control
The Aevus Smart sensors are directly connected to your ventilation. The ventilation systems act on the basis of current measured values such as CO₂, particulate matter or TVOC, for example. Wireless and automated.
24/7 insight
Alle data die onze sensoren verschaffen worden direct opgeslagen in onze Aevus Cloud. Deze is 24/7 te benaderen via laptop, telefoon of tablet. In deze cloud kunt u op elk gewenst moment automatisch rapportages uitdraaien.
Healthy schools
Aevus Smart Ventilatie voldoet aan alle normen van het Frisse scholen programma. Door in de stoel van de gebruiker te zitten hebben wij een volledig pakket samengesteld die al uw needs .
Optimalisatie
Transparantie hand in hand met prestaties. Niet alleen bieden we gedetailleerd inzicht in de input, maar we maken ook de output zichtbaar. U kunt nauwlettend volgen hoe efficiënt onze systemen draaien, waardoor u volledige controle heeft over uw binnenklimaat.
Alerts
Our system safeguards the quality of your space 24/7. By pre-setting alarm points to your chosen values, you and/or your colleague(s) and, if desired, one of our service partners, will receive an alarm by mail or SMS in case of deviations.
16 measurement values
The Aevus air quality sensor measures 16 different components. Including CO₂, TVOC, Temperature, relative humidity and 9 different Particulate Matter values. The most comprehensive sensor, all in one.
Het FeelPlace platform.
Met ons geavanceerde FeelPlace platform biedt Aevus Smart Climate een unieke ervaring in het beheer van uw binnenklimaat. Dit intelligente systeem geeft u volledige controle over de sturing en monitoring van ventilatie, verwarming en koeling. Of het nu gaat om automatische aanpassingen op basis van luchtkwaliteitsmetingen of handmatige regeling op uw eigen voorkeuren, FeelPlace zorgt voor een intuïtieve en gepersonaliseerde benadering. Met real-time gegevens, grafieken en overzichten biedt ons platform een ongeëvenaarde inzage in de prestaties van uw Smart Climate systeem. Voel de kracht van controle en comfort met het FeelPlace platform van Aevus.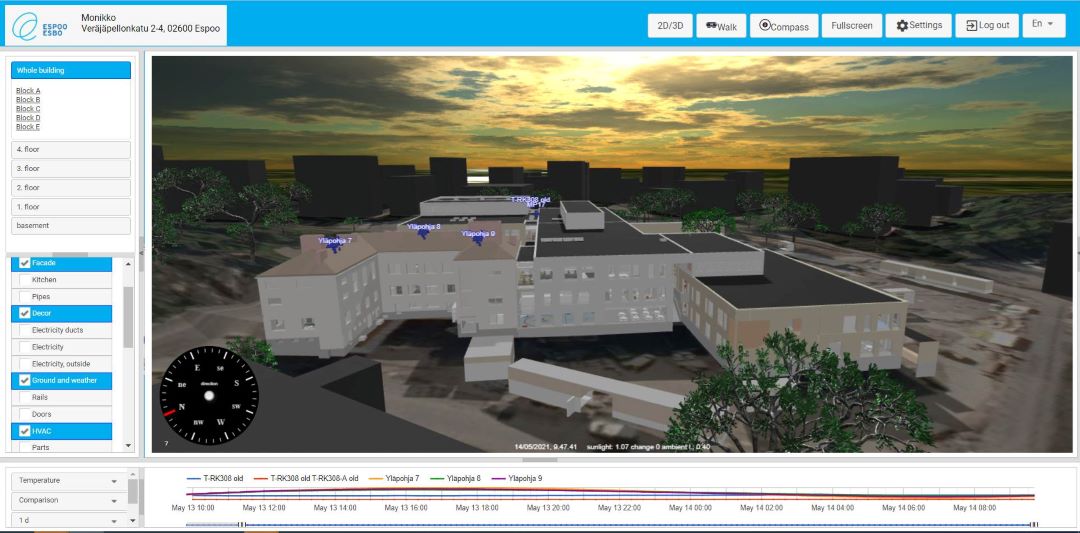 Schools
Clean air is important to the individuals in your school for both health and performance. Unfortunately, clean air in a room is not a given. Often people are not aware of this. Moisture problems, poor CO₂ levels, particulate matter and heat, cause teachers or students in classrooms to perform less well. You will probably recognize that the concentration of your students can deteriorate significantly as the day progresses. This is why a clean indoor climate is an advantage for the people in your building.
Aevus Building Intelligence meets all regulations for the school programmes. By having the products in-house, Aevus BI can provide custom work. Contact us for a consultation.
Offices
Clean air is super important for the health of your employees. An employee spends an average of 40 hours a week in the office. Often they are unaware of the fact that the air quality is substandard. Moisture problems, poor CO₂ levels, particulate matter and heat cause individuals to perform less. You will probably recognize that concentration can deteriorate significantly as the day progresses. That is why a clean office is important.
As of 2023, every office in the Netherlands is larger than 100m² required to have at least energy label C. This legislation is currently still under development.2 required to have at least energy label C. This legislation is currently still under development. View page Energy label C offices voor meer informatie.
Care Centers
It is common knowledge that in hospitals, residential care centers and other healthcare facilities, the air is usually contaminated with various bacteria and viruses. Due to insufficient ventilation of the rooms and corridors, VOC (Volatile Organic Compounds) accumulate. A healthy indoor climate ensures optimal safety and care experience, which is in the interest of all parties involved: The patients, the residents, the staff and the visitors. Not sure if your building meets government requirements? Then feel free to contact us or take a look at the Building Code from the Dutch government.
Childcare Centers
Child care centers (day care centers, preschools, and BSOs) in existing construction must meet more stringent air quality and ventilation requirements. With our sensors, you can control the air quality continuously. The units store all readings in the Aevus cloud portal for immediate insight but also for later analysis and reporting. Thanks to the automatic SMS and e-mail service, you can receive alarms and periodic logs of your group and sleeping areas. This provides the GGD with the required historical insight into air quality during inspection.
As of April 1, 2017, child care providers must comply with the building code 2012.
"The staff is very helpful and know what they are talking about. There is always a very quick response to a service request, it is also no problem for them to come on site if needed. Willing to participate in thinking about solutions to problems. In short, highly recommended."
H. Vervloet
CFD, College de Heemlanden
"Op basisschool 'De Ark' in Almere heeft firma Aevus Building Intelligence in alle klaslokalen van het schoolgebouw airconditioning aangebracht. Het pilot project is naar tevredenheid van de Stichting Prisma Almere uitgevoerd."
E. Woltjes
Adviseur Huisvesting, Stichting Prisma Almere